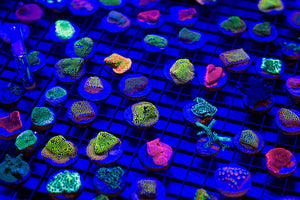 Welcome to Discount Coral
Coral is an amazing part of a healthy reef and with advances in technology, coral has become a fantastic addition to many marine aquariums all over the world.
Whether you are an experienced reef keeper or looking to get into the hobby, we have large coral colonies to rare coral frags and ready to be shipped to you overnight anywhere within the continental U.S.
Most of our coral frags are aquaculture, including some of the most sought-after and rarest of corals. Which makes the corals that we sell at Discount Coral, often hardier and more successful in reef aquariums. 
Also, our expert staff are ready to assist you with everything from mechanical and chemical filtration to managing water currents and lighting setups. Check out our large selection of exotic salt water fish, rare corals, marine invertebrates, dry goods and supplies at Discount Coral.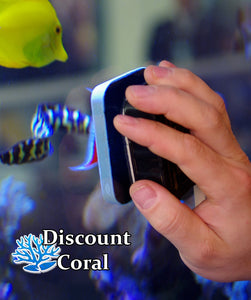 Professional Aquarium Maintenance and Service
Let Discount Coral maintain the beauty of your aquarium as well, the health and vitality of your fish.
No aquarium is self-maintaining, and all require supplies, up keep, and care to promote a healthy ecosystem environment.
Whether you have a 120-gallon saltwater tank or a 25-gallon fresh water tank, it's important that you use the right aquarium maintenance service.
Discount Coral is a full service aquarium sales, installation and maintenance company.
Whether you are looking to purchase a new aquarium, interested in one of our maintenance packages, or moving an existing set-up, we are here to help.
We evaluate routine maintenance fees on a case by case basis. Please call us on, (928) 642-8248 for a FREE quote.
Saltwater Aquarium Maintenance and Service
Store Location
6752 E. Mayflower Ln. Prescott Valley, Arizona
Mon - Fri, 10am - 6pm
Saturday, 11am - 5pm
Sunday, 11am - 5pm
Blog
---
Today's post is all about why we Quarantine and the various steps that need to be taken before shipping to customers.
In order to have a nice-looking saltwater aquarium, you have to keep corals happy.  
I start the frag tank build with a stand that i would make out of five 2 by 4's and two pieces of 48" x 24" x 1/2 inch plywood....